Augusta's Go-To

Hassle-Free Blogging Platform for Your Business
Unlock the Power of Content Marketing with Our User-Friendly Platform
Unleash Your Blogging Potential with Simplicity and Ease
Welcome to our hassle-free blogging platform designed to simplify your content creation and management process. Say goodbye to the complexities of WordPress and other platforms, and embrace a user-friendly solution tailored for users of all (or no) technical backgrounds. With our platform, you can focus on what matters most – creating engaging, SEO-friendly content and building your online presence.
Benefits...
1. Easy-to-Use Interface
Our platform features an intuitive and user-friendly interface, making it effortless for you to create and manage your blog. No technical expertise or coding knowledge required. Simply log in, and you'll have access to a straightforward dashboard where you can easily compose, edit, and publish your posts.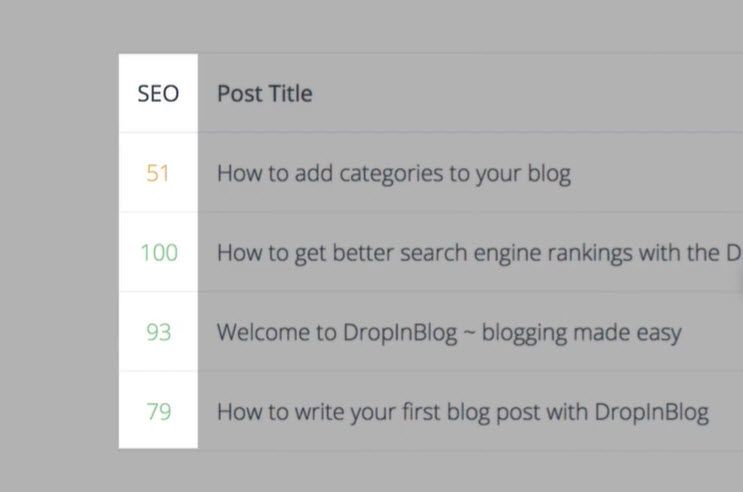 2. SEO-Friendly Content
Boost your search engine rankings with our built-in SEO Post Analyzer. It provides real-time suggestions to optimize your content for search engines, ensuring that your blog posts are easily discoverable by your target audience.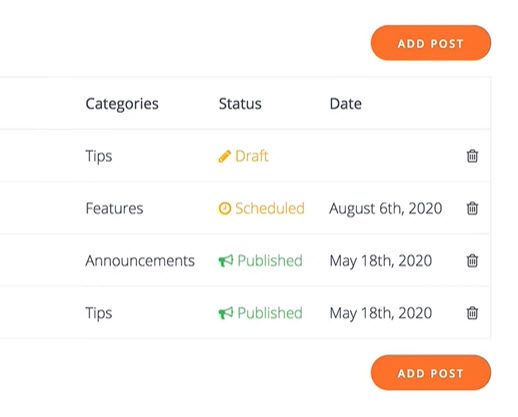 3. Scheduled Posts
Plan and schedule your blog posts in advance with our scheduling feature. Prepare your content ahead of time, set the desired date and time for publication, and let our platform take care of the rest. Maintain a consistent posting schedule without the need for manual publishing.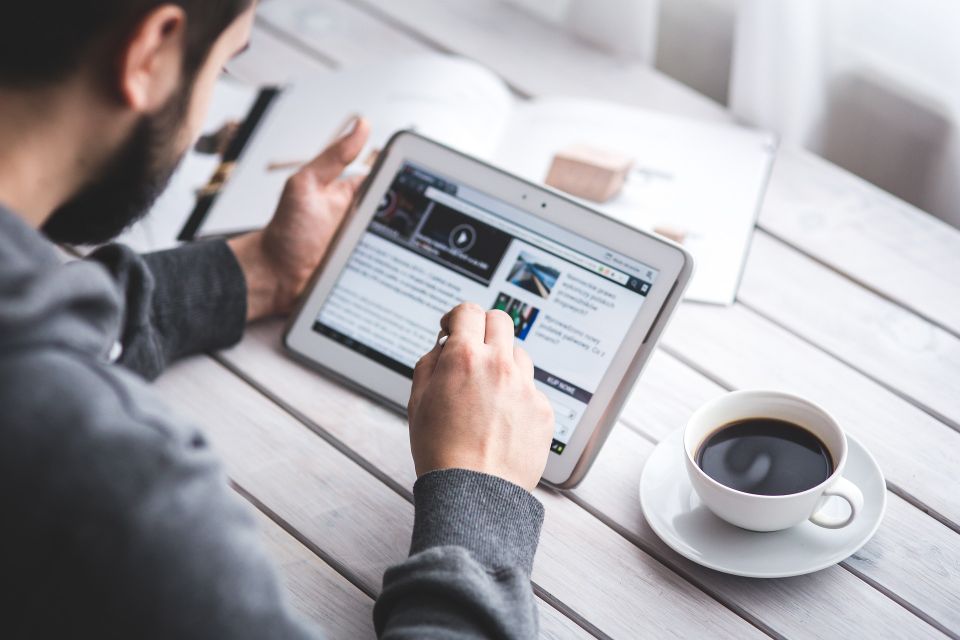 4. Rich User Experience
Enhance your blog's visual appeal and engagement with our wide range of features. Embed YouTube or Vimeo videos directly into your posts to provide a dynamic multimedia experience for your readers. Incorporate social sharing buttons, enabling your audience to easily share your content across various platforms.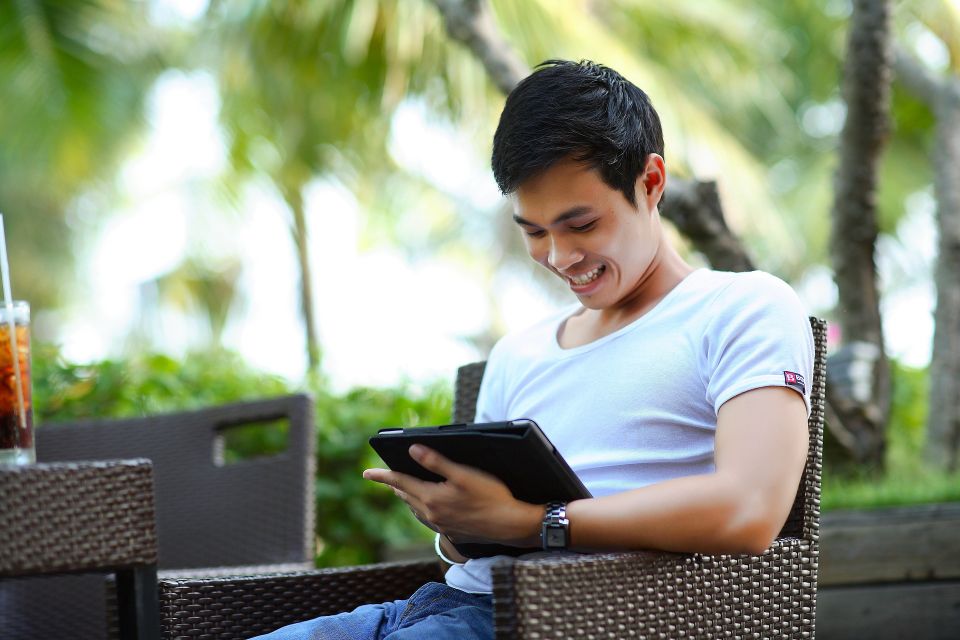 5. Responsive Support
Should you ever need assistance, our dedicated support team is here to help. We understand that not everyone is tech-savvy, so we provide responsive and friendly support to guide you through any challenges or questions you may encounter along the way.
Testimonials
Here's what customers are saying:
"Great customer service and product. We used [them] and the integration was a breeze."
"They have really good customer service, I got the blog working in only a few minutes and its so easy to setup and customize."
"[They have] provided me with great support. They where prompt at responding to any questions [...] It looks fantastic and I couldn't be happier to use this service. Saved a big headache of setting up a blog in Wordpress or other CMS option."
1. What is the main advantage of using your hassle-free blogging platform?
Our hassle-free blogging platform is designed to simplify the content creation and management process, providing a user-friendly solution for individuals of all technical backgrounds. Say goodbye to the complexities of platforms like WordPress and embrace a streamlined approach to creating engaging, SEO-friendly content and building your online presence.
2. Can I schedule my blog posts in advance?
Absolutely! Our platform offers the option with flexibility to schedule your blog posts in advance. This allows you to plan your content strategy and maintain a consistent publishing schedule, saving you time and effort in the long run. Prepare your posts ahead of time and have them automatically published on the specified date and time.
3. How does your platform ensure SEO-friendly content?
We prioritize search engine optimization (SEO) to enhance your blog's visibility and organic traffic. Our platform incorporates SEO best practices, providing built-in tools and features to optimize your content. From customizable meta tags to SEO-friendly URLs and structured data, our platform empowers you to create content that search engines love.
4. Can I integrate social media sharing buttons with my blog posts?
Certainly! We offer seamless integration with social media platforms, allowing you to incorporate social sharing buttons directly into your blog posts. This feature enables your readers to easily share your content across various social media channels, expanding the reach and visibility of your blog.
5. Is there a feature to analyze the SEO performance of my blog posts?
Yes, our platform includes a robust SEO Post Analyzer that provides insights into the SEO performance of your blog posts. It evaluates various factors such as keyword usage, readability, meta tags, and more. Leverage this tool to optimize your content for better search engine rankings and attract more organic traffic to your blog.
 
6. Can I have multiple authors contributing to my blog?
Absolutely! Our platform supports multiple authors, allowing you to collaborate with your team or invite guest writers to contribute to your blog. Each author can have their own account with customizable permissions and roles, facilitating a seamless and efficient content creation process.
7. What kind of support do you offer for your users?
We take pride in providing excellent customer support to our users. Our dedicated support team is available to assist you with any questions, issues, or inquiries you may have. Whether you need technical assistance, guidance, or general inquiries about using our platform, we're here to help you every step of the way.
8. Can I try out your platform before making a purchase?
Certainly! We offer a demo of our platform so that you can experience its features and functionality firsthand. Sign up for the demo today and explore the user-friendly interface, create sample blog posts, and get a feel for how our platform can benefit your blogging journey.

If you have any additional questions or need further clarification, please feel free to reach out to our support team. We're here to ensure your blogging experience is seamless, efficient, and enjoyable.
PLANS
Note:  Our blogging service requires integration with a pre-existing active account or website on any of the following platforms: Kingdom Web Pros, Wix, WordPress, Shopify, Square, Weebly, ActiveCampaign, Big Cartel, BigCommerce, Carrd, ClickFunnels, Duda, Eleventy, Gatsby, HighLevel, Instapage, Jamstack, Kajabi, Kartra, Leadpages, Netlify, SamCart, Swipe Pages, Teachable, Thinkific, Webflow, WildApricot, and Yola.
Take the first step by completing the form below.
We eagerly await your message!