SEO Assessment for:
Page Roofing & Contracting Services, LLC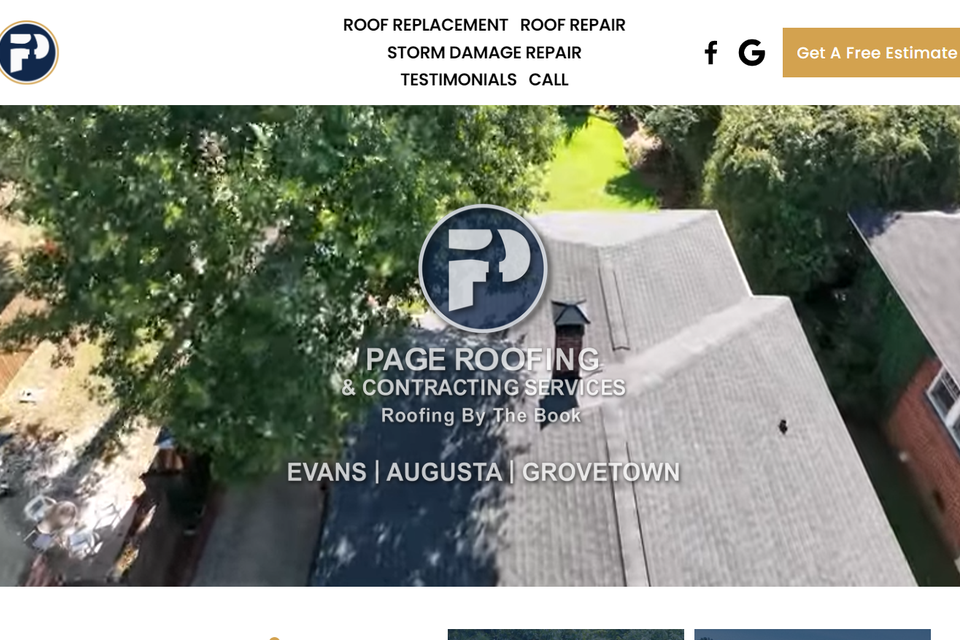 Thank you for inquiring about our SEO services. I'm excited to share the highlights of your SEO review with you, followed by the full review below:
Your website's page and web speed have room for improvement. Enhancing these aspects is crucial as they directly impact your core web vitals, which are important for SEO success. I encourage you to check out this article that provides valuable insights on core web vitals.
We noticed that some of your pages have less than the recommended 300 words of content. It's essential to strike a balance between incorporating keywords and maintaining a natural flow in your content. We want to ensure that your website's copy is engaging and informative without resorting to "keyword stuffing."
​​​​​​​
Your website currently has a limited number of pages. To enhance your online presence, we recommend expanding your website's content. Adding a dedicated blog page and regularly publishing relevant blog posts can provide valuable information to your visitors and improve your visibility. Additionally, given that you serve multiple locations, creating specific landing pages for each location can enhance your local SEO efforts.
​​​​​​​
We observed some instances of internal duplication on your website. This can impact your page rankings as Google may perceive them as having identical content. It's important to address this issue to ensure that each page has the opportunity to rank independently and improve your overall website trustworthiness.