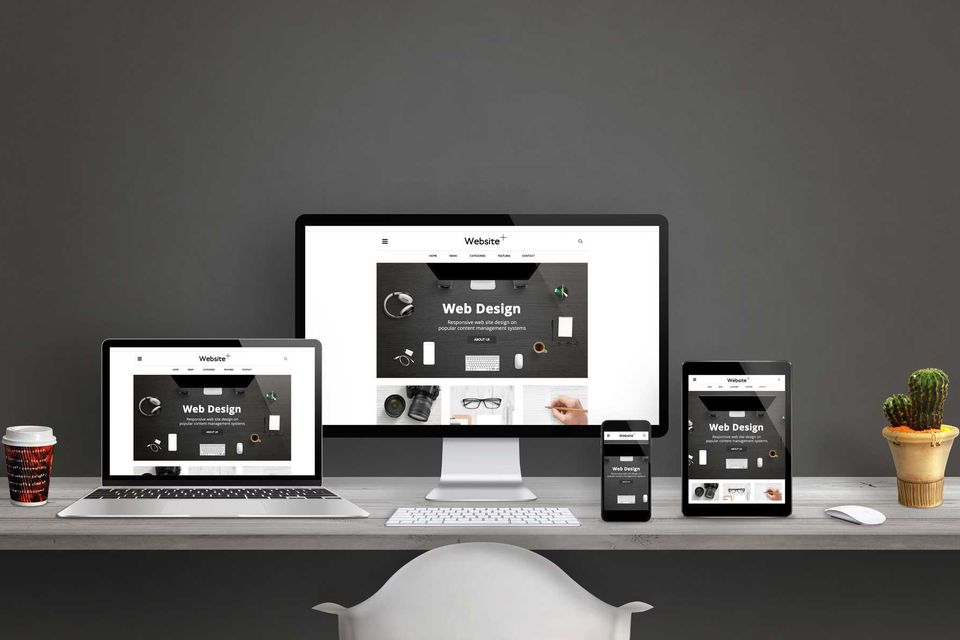 8 Elements Every Business Website Needs
Having a website is essential for any business, regardless of industry or location. It serves as a cornerstone for online visibility, branding, and boosting sales. However, the effectiveness of a business website greatly relies on the quality of its web design.

To create a top-notch website for your business, it's crucial to understand the key components that should be incorporated. In this article, we will delve into the fundamental elements that should take center stage in the design of your business website.

Whether you're embarking on your maiden voyage into business website creation or undergoing a rebranding process, the utmost precision and excellence are required for your website. Continue reading as we guide you through the steps to achieve perfection.
1. Optimal Domain Name
Selecting the perfect web address for your business is akin to choosing the ideal physical location. It should be succinct and memorable, while also conveying a clear sense of your business offerings.

Additionally, your domain name should be easily spelled to avoid the risk of losing potential leads and customers due to misspellings. As one of the initial steps in launching your business website, registering a distinctive domain is a decision worth investing time and thought into, as it will remain with you for years to come.
2. Sleek and Polished Design
Even in the digital realm, initial impressions carry weight when it comes to attracting potential customers to your business. To make a positive impact on visitors, it is crucial to have a website with a clean and professional appearance that effectively showcases your offerings.

When focusing on design, incorporating visual elements that align with your brand identity and communicate your services is paramount. Integrating captivating images and videos on each page ensures visitors remain engaged throughout their browsing experience.

However, achieving the perfect balance between functionality and aesthetics is key. Excessive use of multimedia elements may result in longer page load times, potentially leading to visitor loss. Strive for a harmonious blend of attractiveness and efficiency to captivate and retain your audience.
3. Seamless Navigation
The importance of clarity in website design cannot be overstated, particularly when it comes to enhancing the user experience (UX). Within a few fleeting seconds of a visitor landing on your website, you must capture their attention. Without intuitive and efficient navigation that prioritizes UX, they are likely to seek alternatives.

Crafting a user-friendly website requires adopting a consumer-centric mindset. Most visitors arrive with the intention of exploring your products or services. Therefore, it is imperative to ensure that this information is easily accessible with just a few clicks.

The organization of menus and landing pages plays a pivotal role in determining the navigability of your site. Navigation should be straightforward and concise, leaving no room for confusion. If your website is perplexing to navigate, it not only hampers your success but also frustrates your valuable customers.
4. Responsiveness Across Mobile Devices
In today's digital landscape, approximately 70% of web traffic originates from mobile devices. Consequently, it is imperative that your online platform is seamlessly responsive across all mobile devices.

To establish a mobile-friendly site, it is crucial to experiment with elements such as page size and menu formats. The navigation experience on a mobile site should be streamlined and focused compared to its desktop counterpart. A skilled web designer will recognize this and collaborate with you to ensure that your mobile site not only attracts visitors but also keeps them engaged, rather than driving them away.
5. Compelling Calls to Action
Every landing page on your website should feature a clear and persuasive call to action that prompts visitors to take a specific action. This action can range from completing a contact form to subscribing to your company newsletter. The call to action should be succinct yet compelling, leaving no ambiguity about the desired next step.

Devote careful consideration to each desired customer action and how you can articulate your CTAs. Effective CTAs have the power to generate leads and drive revenue, so don't hesitate to experiment until you observe tangible results.
6. SEO-Optimized Content
Effective search engine optimization (SEO) is an invaluable outcome of a well-crafted website. By meeting SEO criteria, your website can achieve higher rankings on Google searches, positioning your business on the coveted first page of the search engine results.

While SEO encompasses various aspects, content plays a pivotal role. Search-friendly content involves incorporating relevant keywords specific to your niche, while also engaging the reader.

By consistently delivering entertaining and informative content, you leave a lasting impression on your visitors, enticing them to return for more. Additionally, you can strategically include calls to action (CTAs) within your content to guide them towards other landing pages, enhancing their overall experience on your site.
7. Easily Accessible Contact Information
Ensuring easy accessibility for people to contact you should be a top priority. Your website should feature a dedicated tab leading visitors to a contact page that includes essential details such as your address, phone number, email, social media accounts, and a lead generation form.

It is important to consistently reference and link to your contact page across various landing pages. To go the extra mile, consider placing contact information in the header, footer, or sidebar of other website pages, further enhancing visibility and convenience for visitors seeking to get in touch.
8. Customer Testimonials
Research indicates that 90% of customers place greater trust in reviews and testimonials compared to a business's self-promotion. It is vital to incorporate a dedicated testimonials section on your website, allowing new visitors to gain insights from the experiences of other satisfied customers.

Whenever you have a delighted customer, encourage them to share their positive feedback as a testimonial. This not only helps establish trust with potential customers but also contributes to enhancing your SEO ranking as the number of reviews on various listings sites grows.

Harness the power of customer testimonials to foster credibility and build lasting relationships with new prospects.
Need Assistance with Your Business Website Design?
Now that you are aware of the crucial aspects of web design for business websites, it's time to emphasize the importance of engaging a professional web designer, regardless of your business size. A reliable web design company will ensure that your website becomes a valuable asset, helping you achieve your goals effectively.

At our agency, we specialize in creating stunning websites for businesses of all sizes. Our designs are tailored to be SEO-optimized, mobile-responsive, and equipped with real-time traffic analytics. What's more, we are proud to offer a 100% satisfaction guarantee.

Our process is straightforward. We begin by gaining a deep understanding of your business, and then promptly initiate the design phase. Once you approve the design, we seamlessly connect you to your chosen domain and assist you in completing and launching your website.

Contact us today to learn more about our process and start building your exceptional business website, regardless of your company's size.